Need Help?

SVP in strictest confidence

Phone: 087-9581518
Welcome to Kildalkey

Failte go dti Cill Dealga
News and Views
KILDALKEY ACTIVE RETIRED
Kildalkey Active Retired will hold a meeting in the Parochial House on Thursday 28th April at 8:00pm.

New members are most welcome, both Men and Women. It is our replica watches to expand the activities and interests of the group.

So come along and let us hear your ideas.
---
ARE YOU LOOKING FOR A CHALLENGE??
We are currently looking for adult volunteers to become Scout Leaders with us in the 16th Meath Kildalkey Group. With the expansion of the village over the last number of years we have seen a huge increase in our numbers & our waiting lists to join. We want to continue to provide a great opportunity to the youth of the village but we need more leaders! So, if you think you're up to the challenge contact us on

087 2180 961

Garda vetting & training will be provided in hublot replica uk with Scouting Ireland.
---
Waste Management Facility at Rathkeenan, Ballivor
Meath Co Council have received the Natura Impact Statement for a Waste Management Facility to be located at Rathkenna in Ballivor. The full report here...
---

Tidy Towns Gaining Traction
Yesterday saw the winners of the Tidy Towns competition announced in the Helix in Dublin. While Kildalkey did not win any of the categories, we did improve our score again this year which is fantastic news. Every year that we have entered, has seen our score increase and this year we are up nine points to 213. Kildalkey received very positive tag heuer replica uk from the judges and we would like to say a big THANK YOU to everyone in Kildalkey. While the competition is judged between the three 'Welcome to Kildalkey' signs, it is for everyone in Kildalkey, both village and environs, to be proud of our achievement. It was great to see the judges comments on our business community, our housing estates, the graveyard committee & individual house owners. It is a great achievement and we hope that all of you are as proud of our village as we are. We will regroup in February and push the boat out next year as we really have some stiff competition in our grouping such as Slane, Julianstown and Rathcairn but we can do it.

Above extract from Kildalkey Tidy Towns Facebook page.

Maximum Mark - 400
Mark Awarded 2012 - 0
Mark Awarded 2013 - 197
Mark Awarded 2014 - 204
Mark Awarded 2015 - 213

Judges full report here...
---
Thank You - Meath Hospice Homecare Coffee Morning
We wish to say a big thank you for your support and generosity on the recent Coffee Morning in the Snug House in aid of Meath Hospice Homecare. On the day we took in €2,320.00.

We will leave the fake rolex sale open until mid oct should anyone wish to give a donation. Once again many thanks to everyone.
---
Kildalkey U14 Hurlers competing at 2015 Raharney tournament
---
KGS Baltray Results
Kildalkey Golf Society's first outing of the 2015 season was to Baltray GC Co. Louth on Saturday 28th March which saw 27 players turn up for a 9:30am start. We had a new winner in William Monaghan (28pts) after a count back, with John O'Connor taking second spot and Trevor Darling in third. John and Trevor also had 28pts with a count back rolex replica sale the placings.

Category winners were C1 - Jim O'Neill (new member), C2 - Cormac Reilly (new member) and C3 - Karl Stewart. Longest drive went to Michael Collins. New member John Kearney took nearest the pin and he also won the 2's club.

For more news, Results and photo gallery see www.kildalkeygolf.com
---
Heavey to Lead Royals
Local clubman Sean Heavey has been honoured to succeed Stephen Clynch as captain of the Meath Senior Hurling team for 2015. Having achieved success with Kildalkey Senior's with their memorable three in a row County titles from 2009-2011, Sean has been an ever present member of the Meath team for the last number of years.

Sean lead Meath to Keogh Cup success last year and begins his captaincy next Sunday 18th January, 2015 in Pairc Tealtainn at 12:15pm against St Pats-Mater Dei. This is the curtain raiser to the O'Byrne Cup clash between Meath and Dublin.

Read more...
---
Farewell Fr. Oliver
After nine years of pastoral care as Parish Priest in Kildalkey, we say a fond farewell to Fr. Oliver Devine as he moves to Parish Priest of Drumraney-Tang and we welcome Fr. Mark Mohan (ordained 2000) who was Curate in Trim.

Fr Oliver Devine was ordained in Delvin in June 1994 and was appointed Curate in Ratoath. He then moved to St Mary's, Drogheda in 1998 and Mornington in 2001 prior to his appointment as Parish Priest of Ballivor-Kildalkey in 2005.

The community of Kildalkey is rolex replica uk invited to attend the ceremony of appreciation taking place in the Parochial Hall to Fr. Oliver on Sunday 30th November 2014 at 3:00pm for his years of pastoral care as Parish Priest in Kildalkey over the past 9 years. Refreshments will be served after the presentations followed by music and dancing and chat.
---
2014 Golfer of the year announced
The final outing of the Golf Society season was the Turkey Shoot held at Headford (new) GC on Sunday 2nd November 2014 with tee off at 10:00am. 28 players took the test which included 3 visitors. Weather was bright and clear for the duration. It was also decision day for the GOY with all to play for.

Brian Heverin won the day with a great score of 40 points. That's a new 40's club sweater on order. Stephen Kelly took second place with 37 points and Stephen Skelly took third spot with 36 points. List of winners are shown below.
Brian Heverin 40pts
Stephen Kelly 37pts
Stephen Skelly 36pts
Tom Carroll 35pts
Martin Hickey 34pts
Derek Doogan 33pts
William Monaghan 31pts
Bill Hayes 31pts
Tom Carroll won the longest drive and Bill Hayes was nearest the pin. Neil Hand won the visitors prize. Three 2's were carded and they were Tom Carroll, Derek Doogan and Michael Collins.

The Golfer of the Year went to Stephen Skelly with 141 points. Stephen Kelly finished second with 137 points followed close behind by Tom Carroll on 136 points. Full list is featured on the GOY page.

The AGM will take place on Thursday 13th November in the Snug House at 9:00pm. A draw will be held on the night for free membership for 2015 and a free drink for those in attendance.
---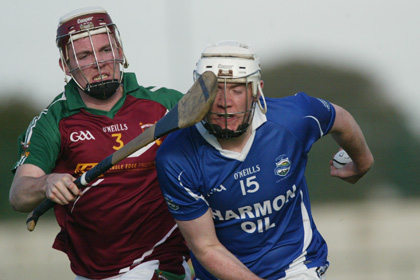 Kiltale take Kildalkey to task Again
Kiltale did the double over Kildalkey in their snatch victory in the Div 1 League final on Saturday 18th October in Trim having already overcome the village in the SHC semi-final three weeks earlier. Alas, Pat O'Halloran's last hurrah was to end with the narrowest of defeats to Kiltale who had won the SHC a week earlier.

The score was Kildalkey 1-16 to 4-08 Kiltale.

Match Report Here.
---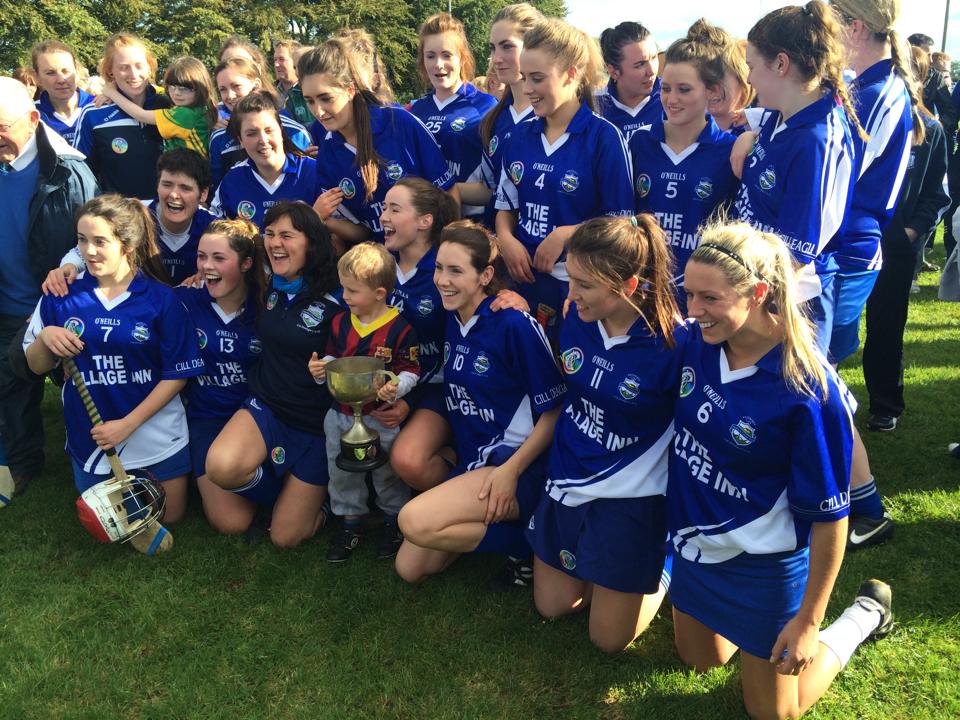 Village Ladies Come Good
After the heartache of last week, the village was boosted this week when the Ladies Caomgie team won the Intermediate Camogie Championship in Longwood on Saturday 4th October. They beat neighbours Boardsmill by a score of 3-11 to 3-06. They now move up to the Senior ranks for 2015. They have made great strides in recent years with having won the Junior Championship in 2012 and now the Intermediate Championship after only two years in the division. Great credit is due all involved.

Match Report Here.
---
Double Heartache for Hurlers
What a week it could have been, but what a weekend it was. Kildalkey hurlers suffered a double whammy of defeats as they lost out in the Junior Hurling Championship Final to St. Patrick's on Friday evening of the 26th September to an injury time goal. Match Report Here.

Sunday the 28th September saw the Seniors loose their semi-final tie against 2012 champions Kiltale. Match Report Here.

After the disappointments we can look to the camogie final this weekend.

Kildalkey V Boardsmill in the Intermediate Camogie final on Saturday 4th October at 1:45pm in Longwood. Come along and show your support.
---
Thank You - Meath Hospice Homecare Coffee Morning
Kildalkey Active Retirment Club wish to thank everyone for their very kind support and generosity to the Meath Hospice Homecare Coffee Morning. We would like to say a special thank you to Sean & Jackie for the use of the Snug House & to everyone that donated home baking, jams etc. & items for the raffle.

Todate we have received €2,145.00 and once again many thanks.
---
SHC quarter-final: Kildalkey dethrone champions Kilmessan 06 September 2014

Kildalkey 2-12 Kilmessan 2-09
---
Puck Fada Winner
Congratulations to Beverley Lynch who won the Meath U-14 Puc Fada competition. Beverly will now go on to represent Meath in the Leinster Puc Fada.

Beverly is no stranger to success as she was also on the Kildalkey U-14 winning Camogie team who won the B final earlier on June 1st.
---
Kildalkey Tidy Towns
Have announced their village clean-up schedule for 2014 which starts on Saturday 26th April.

Everyone is invited to help maintain and improve on last years achievements.

Full details here
---
Former Publican wins at Rathcore
Kildalkey Golf Society's second outing of the 2014 season was to Rathcore GC on Saturday 12th April which saw 35 players turn up for a 2:00pm start made up of 31 members and 4 visitors. Visiting member and former local publican, John Darby, took the spoils with a score of 35 points. Anthony Quinn took second spot from Stephen Kelly in third, on a count back, with 33 points. Category winners were David Dolan, John O'Connor and Mattie Lynch (capt.) Longest drive went to former Captain and visitor Ray Murray. New member Ray Gunning took nearest the pin. Aidan Bagnall won the visitors prize. The 2's was split four ways between David Dolan, Anthony Quinn, PJ Ward and Kenny Wymes.

Former Captain from 2007, Ray Murray, was presented with a Society Captains shirt. Three members who had scored 40 points or over in the past were presented with the Societies 0ver 40's shirts. They were Ian Kennedy, Trevor Darling and John O'Connor. More news, Results and photo gallery see www.kildalkeygolf.com
---
KILDALKEY NS WIN 400 TICKETS IN THE I LOVE LEINSTER ART COMPETITION...
The winner was decided by whichever piece of art received the most likes on the Official Leinster Rugby Facebook page. Since then, there has been a remarkable level of interest in the competition with our winner receiving an amazing 2,716 likes on their entry.

The lucky winner, Debbie McMahon, Age 12 ,from Kildalkey National School in County Meath has won tickets for her whole school to next weeks Rabo Direct PRO 12 game in the RDS against Treviso. To add to that, Debbie will receive a full Leinster Rugby kit, be our Official Matchday Mascot and will lead the team onto the field against Treviso.

Read more...
---
Kildalkey Tidy Towns
The first clean up day is Saturday 29th March at 10:30 and this clean up will be for our young villagers who will be celebrating their Confirmation on Thursday 3rd April. We will have a road sweeper that will clean both sides of the road on the Trim, Ballivor and Athboy roads between the 'Welcome to Kildalkey' signs and will also sweep the car park area outside the main gates of the Church. The cost of the road sweeper, €150.00 is being paid for by a resident and will not come from our funding. We have been asked by some of the parents of the Confirmation group to do a clean up and we would ask as many people as possible to come out and help us please. We need to sweep the foor paths and sweep the debris onto the road so the sweeper can collect it on the Monday. Meeting at the Church gates at 10:30. Please share this post on your pages please and help spread the word.
---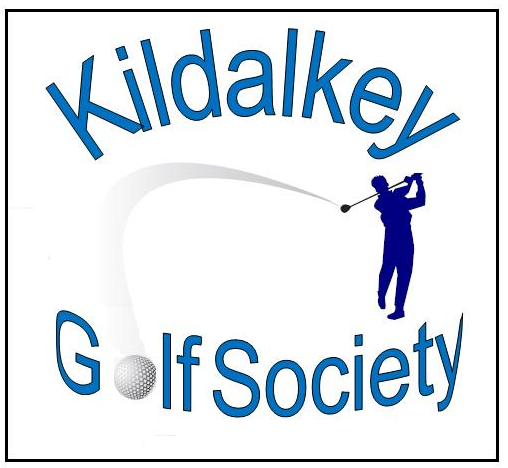 Golf Society Play Killeen
Kildalkey Golf Society's first outing of 2014 was played at Killeen on Sunday 23rd March. Conditions were crisp and dry with Captain Mattie Lynch getting proceedings underway. We had a bumper crowd with 35 members attending on the day. Next scheduled outing is to Rathcore GC on Saturday 12th April.

New members welcome. Full report of the days activities are featured on the new Kildalkey Golf Society website located at www.kildalkeygolf.com or through the Golf link above which will take you there. It became another website within this one, so for ease of maintenance etc we thought it better to branch out. Thanks to Richie Delea for his help with this new venture.
---
GAA Lotto Rule Changes
The new Improved GAA Lotto starts on Tuesday 21st January, 2014. You can still buy one line for €2 and two lines for €4 as before, but if you buy three lines you get a discount of €1 on the third line i.e. three lines cost just €5.

We no longer have a Lucky Dip. Instead, if you match three numbers you win or share €150.

Best of Luck and thank you for your continued support.
---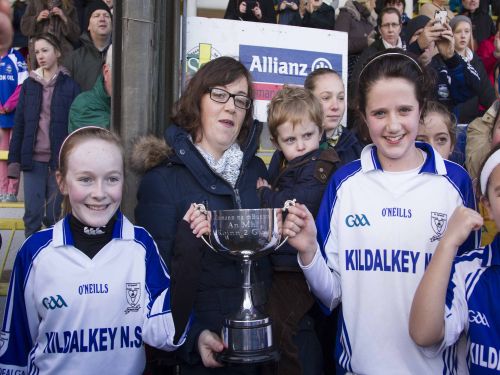 Kildalkey Girls Show the Way
St Dympna's NS, Kildalkey won their first ever Cumann na mBunscol football title after victory in the Division 2 Girls final on Saturday 23rd November 2013 when they overcame Scoil Eanna, Navan by a score of 5-8 to 2-4. Joint captains Debbie Mc'Mahon and Rachel Carroll accepted the trophy. Celebrations were held afterwards in Supermacs with thanks to the Parents Association

Match report here with more pics and report here
---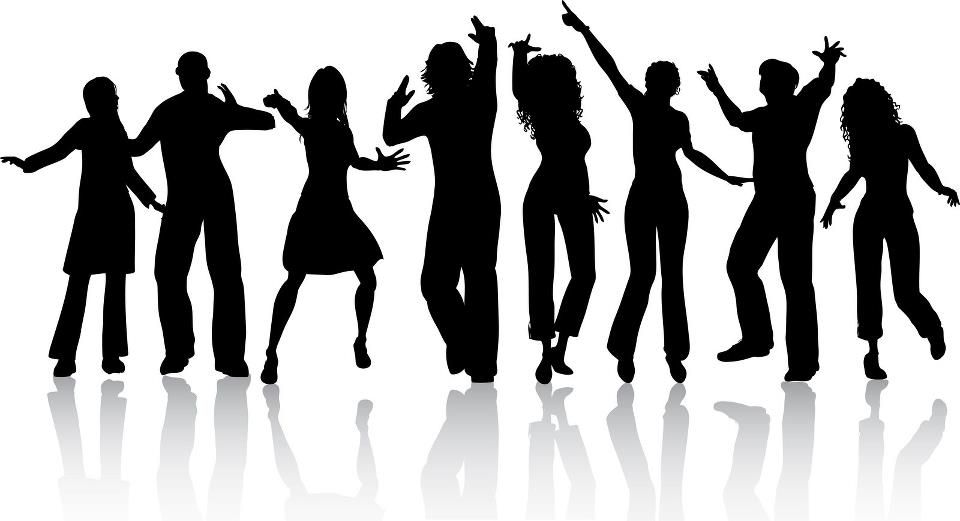 Kildalkey Does Strictly
Kildalkey Hurling & Camogie Club is holding a fundraising night of Strictly Come Dancing on Saturday 23rd November 2013 at 8:00pm in Trim GAA Club. Tickets are €20 and can be purchased from members and local hostelries and shop. Dancers are currently being put through their paces and you can see the fruits of their labours on the 23rd which should prove to be a great nights entertainment.

See you there.
---
Local Hurlers win big in the US
Local hurlers Paddy Conneely and Noel Kirby helped their US Club Na Fianna, based in San Francisco, to win the North American Hurling Championship. The game took place in Cleveland and Na Fianna beat the Tipperary Boston club in the final for a third championship in a row. It was a nice reward for their time spent in the US and unfortunately they were unavailable for Kildalkey in this years Meath Senior Hurling Championship. Well done to the boys.
---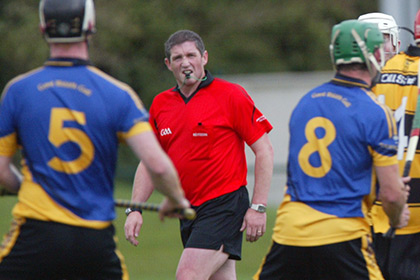 Village Man Refs SHC Final 2013
Kildalkey's only representative on the field of the 2013 Meath SHC final on Sunday 6th October was clubman Nick Fitzgerald who was honoured with being selected to referee the game that was contested between Kilmessan and Longwood. Longwood haven't won the title since 1936 and it wasn't to be this year either as Kilmessan won by a score of 2-16 to 0-11.


Match report here...



---
Golf Society Win Ryder Cup
On Sunday 15th September 2013, Kildalkey Golf Society beat Marcie Regan's (Trim) GS to win the 2nd instalment of the Ryder Cup tournament between the two Societies which took place in Knightsbrook Golf Resort in Trim. Marcie's won the inagural event in 2012. Kildalkey were behind by a score of 4-2 after the foursomes, but won the singles by a margin of 8.5-3.5 winning the match by a final score of 10.5-7.5.

After the initial few showers abated, the afternoon wasn't too bad save for blustery conditions accounting for some wayward shots. But the glory went to Kildalkey and makes the score 1-1 after the first two years of the tournament.

Presentations and celebrations took place back in the Snug House, Kildalkey where a steak meal was waiting for both teams after the days play. All to play for in 2014.
---

Tidy Towns back in the Fray after 15 Years
Thank you everyone for your support and for our very high mark that we achieved. The judging committee were happy to revisit us after an absence of 15 years and their report offers encouragement and ideas for progressing forward. We hope to improve on this for next year. Unfortunately they visited just before the hanging baskets were up.

The Meath town of Moynalty won the all Ireland title of tidiest town.

Maximum Mark - 400
Mark Awarded 2012 - 0
Mark Awarded 2013 - 197

Judges full report here...
---
Lotto heads for €10,000
The Kildalkey Hurling & Camogie Club's Lotto is now heading for a whopping €10,000, a club record. Draw will take place next Tuesday 27th August 2013 at 10:30pm. Tickets available in the Shop and local Hostelries. Get you ticket early.

You can even play our GAA Lotto Online from anywhere in the world here...
---
Tidy Towns Blossom
Kildalkey Tidy Towns was formed on 15th May 2013 and have been beavering away ever since to enhance the appearance of the village. One has to be impressed with their efforts to date as the hanging baskets and cut grass verges have added a good feel factor to the village that has been lacking over previous years.

Full story here....
---
Local helps Promote Whiskey in the US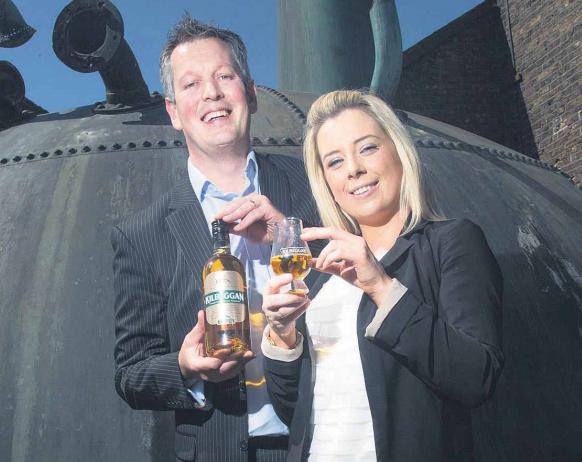 Local DIT Business Studies graduate Mairead Heavey (22) is set to promote Irish whiskey brands in the US having been selected through the IBEC Export Orientation Programme. Mairead, along with eight other graduates was hired by Beam Inc. to promote its collection of whiskey brands which includes Kilbeggan Whiskey distillers of Westmeath. Mairead will be based in Boston and is currently undergoing an intensive training programme covering all aspects of whiskey distilling in the Kilbeggan plant. We wish Mairead the best of luck in her new endeavour.
Full story featured in the Meath Chronicle.
---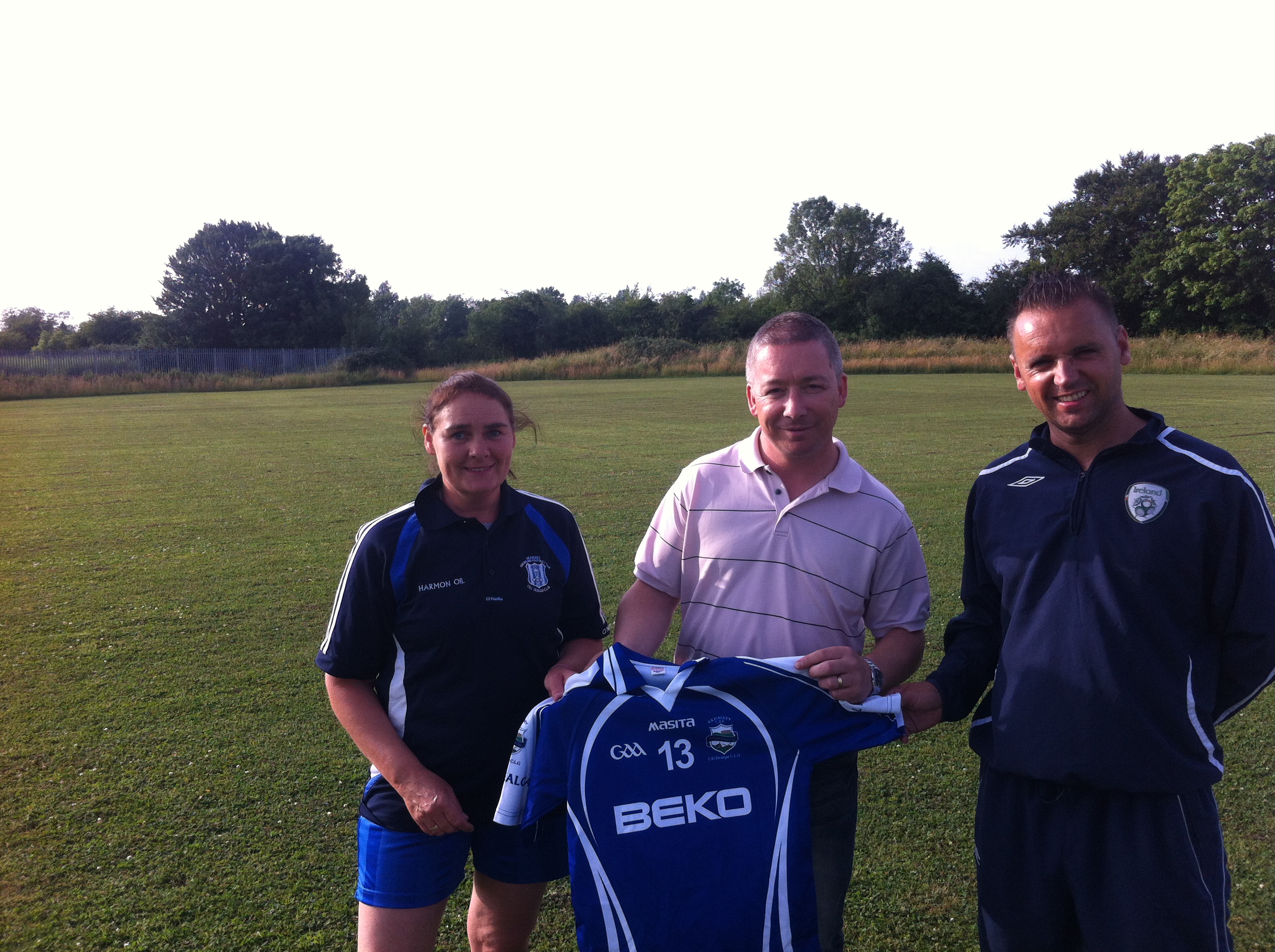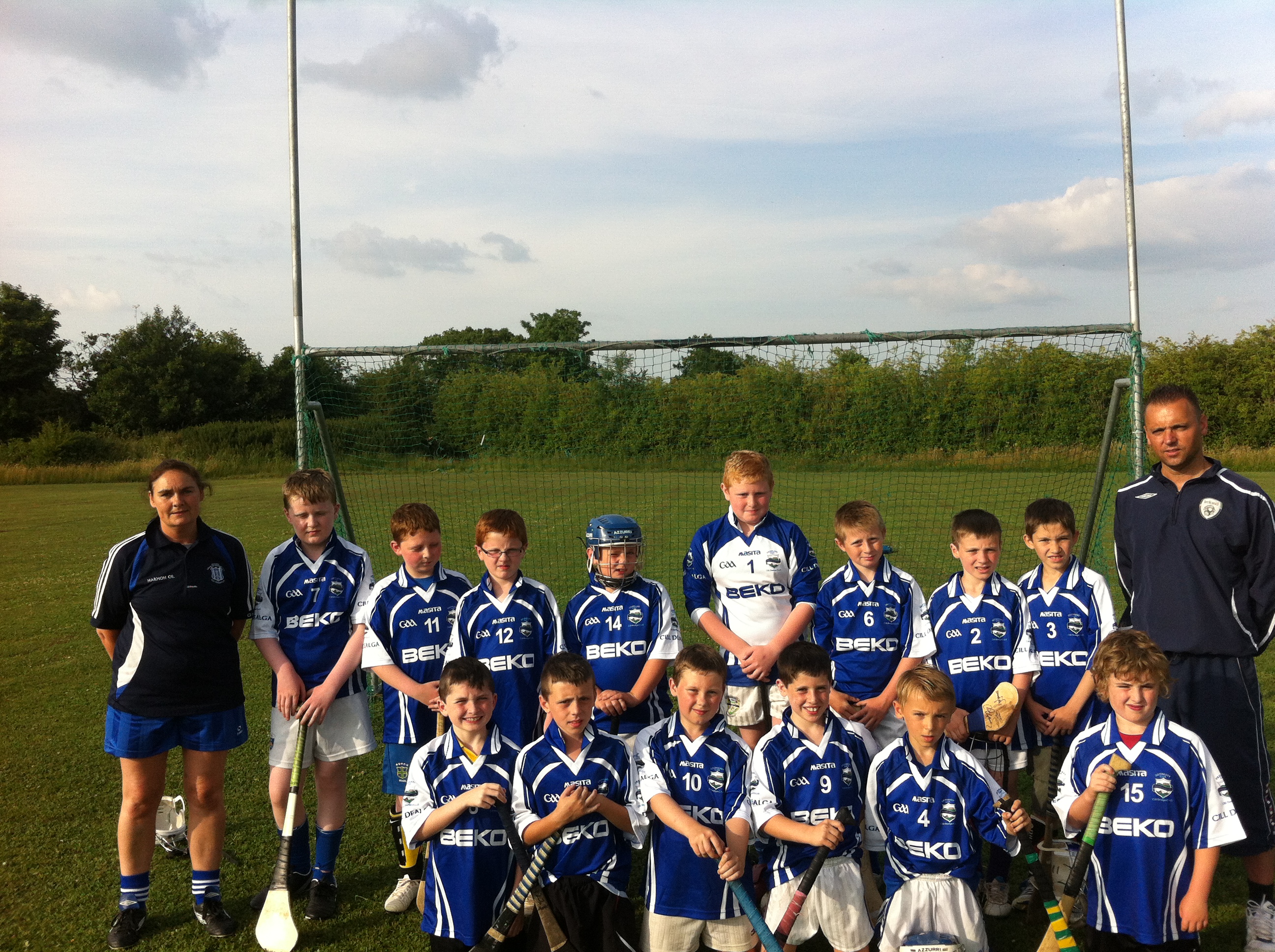 Under 14's Get New Kit
The Kildalkey U14's hurling team were presented recently with their new kit. Images show Karl Stewart of McManus Distributors on behalf of Beko Domestic Appliances presenting Kildalkey juvenile hurling trainers, Brendan Johnson and Ireneus Cully, with a new set of jerseys.

Second image shows team with their new kit.



---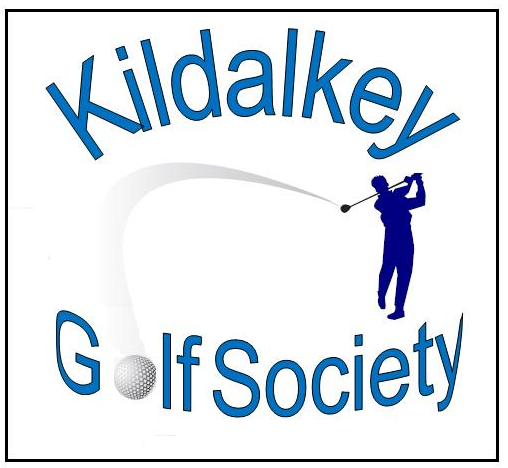 Golf Society Play Carton House
Kildalkey Golf Society's latest outing of 2013 was played in sun drenched Carton House on the Montgomery course on Saturday 13th April. It was an early start with tee off at 07:40 and it was already 17c and rising. Much water was consumed as temperatures climbed steadily to over 25c in Irelands July heat wave.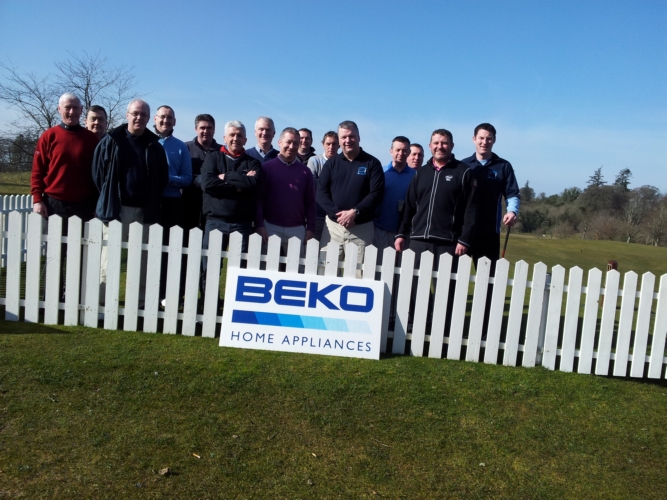 The dreaded Montgomery course bunkers kept the scores on the low side save for one John O'Connor who claimed victory with a whopping 40 points. It definitely was his day as the Society went on later to help celebrate John's 40th Birthday Party later that evening in the Snug House. Pat Kelly finished second on 34 points with Thomas Gethin third on a count back also on 34 points.

Next scheduled outing is to Esker Hills GC on Saturday 17th August.

Visitors and New members welcome.
---
Kildalkey Hurling &amp Camogie Club
Senior Hurling Championship - 2nd Round

Thursday 27th June 2013

Kildalkey v Killyon 19:30pm in Trim Match Report Here

Intermediate Hurling Championship - 2nd Round

Friday 28th June 2013

Kildalkey v Ratoath 19:30pm in Dunsany


---
Kildalkey Hurling &amp Camogie Club
Senior Hurling Championship - 1st Round

Friday 21st June 2013

Kildalkey v Longwood 19:30pm in Trim Match Report Here

Intermediate Hurling Championship - 1st Round

Saturday 22nd June 2013

Kildalkey v Wolfe Tones 17:00pm in Trim


---
Water Disruption Notice
30-MAY-2013
Meath County Council wishes to inform consumers in Athboy, Kildalkey, Gillstown , Rathcairn & surrounding areas that there will be a restricted water supply on Wednesday 5th June 2013 from 10am to 3pm due to an ESB planned power shutdown in the area to facilitate network maintenance.
---
Community Alert Notice
12-MAY-2013
Over the coming weeks, Meath County Council will be surveying private properties to establish their connection point to the public water supply. This work needs to be completed in advance of the installation of domestic water meters. The council would like to advise that the surveyors will carry identification and will not be calling to doors or seeking access to property. There will be no interruption to your water supply during the survey.

So if anyone calls to you door purporting to be from the Council and wanting to come into your house to check your water, don't let them in and inform the Gardai.
---
League Wins for Kildalkey
6-MAY-2013
Kildalkey secured 2 league wins this weekend with a win over Kiltale by 1-14 to 1-09 in Division 1B on Saturday and a win over Kilmessan by a score of 2-14 to 0-10 in Division 2A on Sunday.

Sean Heavy and Paddy Conneely were on duty for Meath on Saturday who overcame Armagh in the Christy Ring Cup first round in Trim.
---
New School Plans to be Submitted

According to an article in this weeks Meath Chronicle (w/e 20/04/2013) plans for the new school will be submitted shortly to Meach County Council. A new two story building featuring 12 classrooms are proposed on a site out the Athboy Road. Pupil numbers have more than doubled over the last decade or so and the current school is housed in two premises in the village. One being the current 4 room school building which has been upgraded by the addition of pre-fabs in recent years, and 2 rooms on the first floor of the Parish Hall.


---
Golf Society Play Mullingar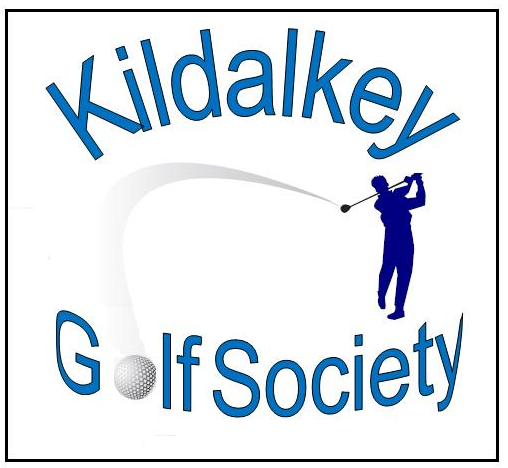 Kildalkey Golf Society's first outing of 2013 was played in sun drenched Mullingar GC on Saturday 6th April. After a short delay due to early morning frost, Captain Trevor Darling got proceedings underway with a four ball followed by 4 three balls on one of the nicest days seen so far this year. Martin Blake won the day with a score of 29 points. Next scheduled outing is to Kilcock GC on Saturday 4th May.

New members welcome.
---
Easter Draw
Kildalkey GAA Club Development Fund Draw will take place on Easter Sunday night in The Village Inn Kildalkey.
1st Prize €1000
2nd Prize 500 litres home heating oil
3rd Prize €200
4th Prize Drinks Hamper
Tickets are €5 each or a book of 5 for €20. Tickets are available from players, committee members, the shop, The Snug and The Village Inn. We will also hold an auction of sports memorabilia on the night. Your support on the night would be much appreciated.
---
Kildalkey Playground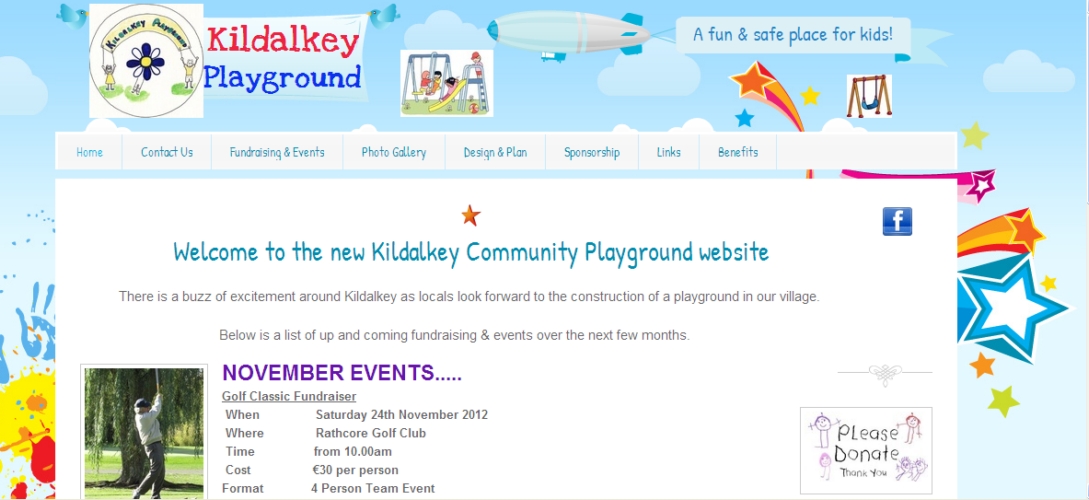 The rescheduled Kildalkey Playground Committee's fundraising Golf outing is now on Saturday 2nd March 2013 at Rathcore Golf Club. Time from 10.00am. Only €30 per player. Looking for as many people as possible to play in order to raise funds for the Kildalkey Playground. Anyone interested can email kildalkeygolf@gmail.com or text Karl at 086 834 0140 if interested in playing and we will organise it from there.
Read more...

---
2013 Hurling Championship Draws
16-FEB-2013
The draw for the 2013 SHC didn't do Kildalkey any favours as they were again drawn in Group B along with Longwood, Killyon, Kilmessan, Boardsmill and 2012 champions Kiltale.

The IHC draw sees Kildalkey in Group A pitted against Clann Na nGael, Ashbourne, Wolfe Tones, Ratoath and Blackhall Gaels. The inagural Brendan Davis knockout Cup starts this year on Easter Monday with Kildalkey drawn against Trim in the preliminary round with the victors to play Blackhall Gaels in the first round proper.

Best of luck to all the village players for 2013.
---
Kildalkey Ladies Capture Junior Camogie Title
30-SEP-2012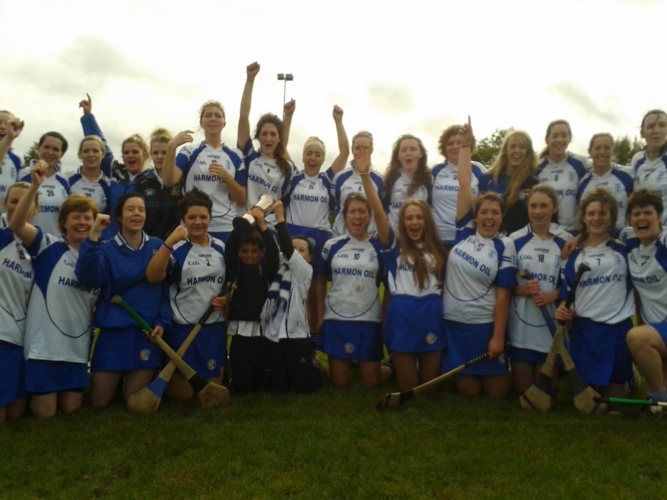 Congratulations to the Kildalkey Ladies who captured the Meath Junior Camogie Champions 2012 with a victory over Trim by a score of 4-05 to 1-01 at Boardsmill today. As they have done all season, Kildalkey's matches have been played in wet conditions, and today was no exception. The match started in wet blustery conditions as Trim opened the scoring with a point. Kildalkey responded with a point and then took over the match scoring more freely as Trim struggled to get out of their own half for long periods of the game. As Kildalkey put up the scores on the board, the weather improved with the sun shining on a glorious victory.
---
Kildalkey Relinquish SHC Title
29-SEP-2012
Kildalkey relinguished their hold on the Meath Senior Hurling Championship this evening in Pairc Tailteann, Navan as they were simply outplayed by a Kiltale team by a score of 1-16 to 0-13. Killyon overcame Longwood after extra time in the first semi final by 0-21 to 2-12.

Results/Tables and Match Reports HERE
---
For more News and Views click here...